Paul Donkers


I'm dedicating my professional life to the development of companies, management teams and their business leaders. My goal is to enable them to create more value and create real impact as business leaders.
I truly believe that the most successful companies of our time are led by leaders that know themselves, open to rethink their current business models, unlock their business purpose, execute strategy, embrace digitization, develop their teams and work sustainably.
My track record covers 25 years of developing global businesses and leadership teams. I started three companies that are still in business. I led my businesses through multiple downturns over the years. Navigating them through good and through challenging times.
I feel really privileged to have worked with many leadership teams and over 2000 leaders, professionals and entrepreneurs one-on-one. I learn from them; and they learn from me.
I help unlock purpose: for companies, teams and individuals. Translate purpose into strategy and bring lasersharp focus, embedding a routine of strategy execution. I develop leadership teams. I contribute to the business when possible. New ideas flow for me naturally.
Every week I work with our clients around the globe to develop their organisation, their teams and their leaders. I deliver my contribution as an independent entrepreneur wìth corporate experience. As business coach, consultant, speaker, entrepreneur, teacher, investor and facilitator.
In 2000, under the umbrella of a Fortune 500 parent company, I introduced a HR consulting firm from New York in The Netherlands. I worked as an 'intrapreneur'. We grew the business organically into the profitable market leader in a decade. I always had full financial, commercial and operational responsibility.
In 2009, I took a leap of faith, left my corporate career to do a start-up. Despite the financial crisis I strongly felt it was time to move forward for me. Today, tèn company has grown into a global boutique firm in consulting and business coaching.
In 2018 I launched the Ikigai® Coaching Institute. With our global community of Professional Certified Ikigai Coaches we enable at least 100.000 people worldwide to unlock their Ikigai before 2025. We assist our coaches to build their healthy coaching business.
I grew up and became a senior executive in the corporate world. Having successes and making my share of mistakes. In the last 12 years, I learned what it really means to build independent companies.
Lovely to get your email via

This email address is being protected from spambots. You need JavaScript enabled to view it.

 

Instagram: @donkers.paul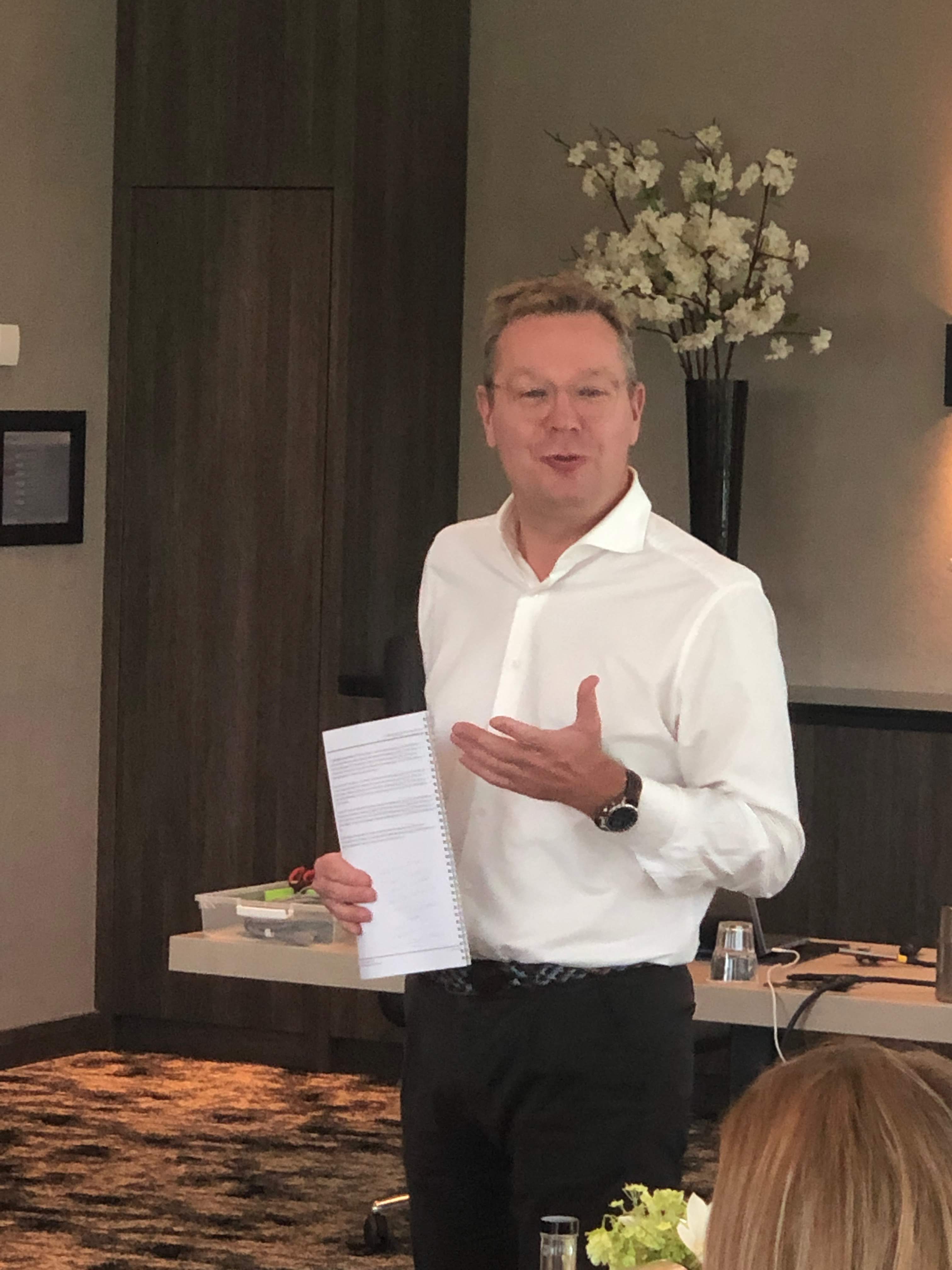 Very happy to connect via
This email address is being protected from spambots. You need JavaScript enabled to view it.
 or via social media channels.
International Experience
Founding partner of tèn company, with a global client portfolio.
Working in the Global LHH Organization in a senior management role from 1999 - 2009.
Working as General Manager for LHH in The Netherlands, Belgium and Luxemburg between 2006 - 2009.
Languages: Dutch mother-tongue. English full professional proficiency. French & German advanced. Basic understanding of Italian and Spanish.
Corporate experience
Initiated and launched American Human Resources consulting firm Lee Hecht Harrison in The Netherlands in 1999 as intrapreneur. Served as it's General Manager from 2000 - 2006
General Manager LHH Belgium, LHH The Netherlands and LHH Luxemburg from 2006 - 2009
Member of Executive Committee of the parent company of LHH, The Adecco Benelux group from 2006 - 2009 (size: 1 billion € in revenue)
Member of European leadership team of Lee Hecht Harrison
Lifelong learning
MIT Sloan Executive Program. Platform Strategy: building and thriving in a vibrant ecosystem (Cambridge, Boston, USA, 2019)
Harvard Business School Executive Program. Leading your small business through it's lifecycle. (Harvard, Boston, USA, 2014)
Personal Directions™ from Management Research Group (Dublin 2013)
Hogan Dark Side Assessment™ from Hogan Assessment Systems Inc. (London 2012)
Sales Performance Assessment™ from Management Research Group (Dublin 2012)
Stakeholder Centered Coaching, Marshall Goldsmith Institute/Prism (Salt Lake City, USA, March 2011)
Management Research Group (www.mrg.com): 360 degree Strategic Leadership Development, (London, UK, september 2009)
LHH (various trainings in delivery & sales worldwide between 1999 - 2008)
Myers Briggs Type Indicator (Brussels, Belgium, 2002)
SHL, Occupational Personality Questionnaire (Utrecht, The Netherlands, 1999)
Fontys University of Applied Sciences. Human Resources & Services, graduation in 1995, cum laude, Tilburg, The Netherlands
Honors and awards
Global coaching leadership award, World Coaching Congress, Mumbai, India, February 2016
President's award for Exceptional team performance in 2004 (strategic team sale & delivery to Sara Lee worldwide) from Lee Hecht Harrison Worldwide, Phoenix, Arizona, USA
President's award for Exceptional Performance by a General Manager in 2001 from Lee Hecht Harrison Worldwide, Naples, Florida, USA
2nd prize Thierry award for best Thesis from Catholic University Brabant in Tilburg, The Netherlands in 1999
Publications
The secret of Ikigai 2021
. White paper explaining the Ikigai concept and its application. Please find the digital version of this paper
here
. 
IKIGAI™ Questions Game 
October 2017. Unique Card game to help people identify their daily purpose, their IKIGAI.

Master of your own destiny
. e-book. November 2015. In their powerful book, global executive coaches Herman van Herterijck and Paul Donkers share the proven methodology they use with their clients around the world. Available for download via
www.tencompany.eu
Regisseer je eigen loopbaansucces
.
ISBN 978-94-91121-02-9
. Authors: Paul Donkers & Herman van Herterijck, 2014. Dutch book on how to become the master of your own career success. Pragmatic tools on how to approach your own career as a small business owner. Using proven techniques from corporate environments and integrate them into personal & professional development.
Areas of Expertise
Start-up. Creator and founder of tèn company early 2009
Intrapreneur serving two companies: LHH The Netherlands (created in 1999) & LHH Luxembourg (created in 2008)
Revitalizing a company and turn around management (e.g. LHH Belgium: 2008)
Executive Coaching - Leadership Development. I love to work with successful strong characters and I'm not shy in confronting them to enable them to become even more successful.
Global and Multicultural Team building
Executive leadership and board positions
Succession and next generation leadership
Public companies / Fortune 500
Large family owned companies
Levels of Experience
Board of directors
CEO – CFO
EVP's, SVP
Medical Specialists (mostly in the surgery specialism)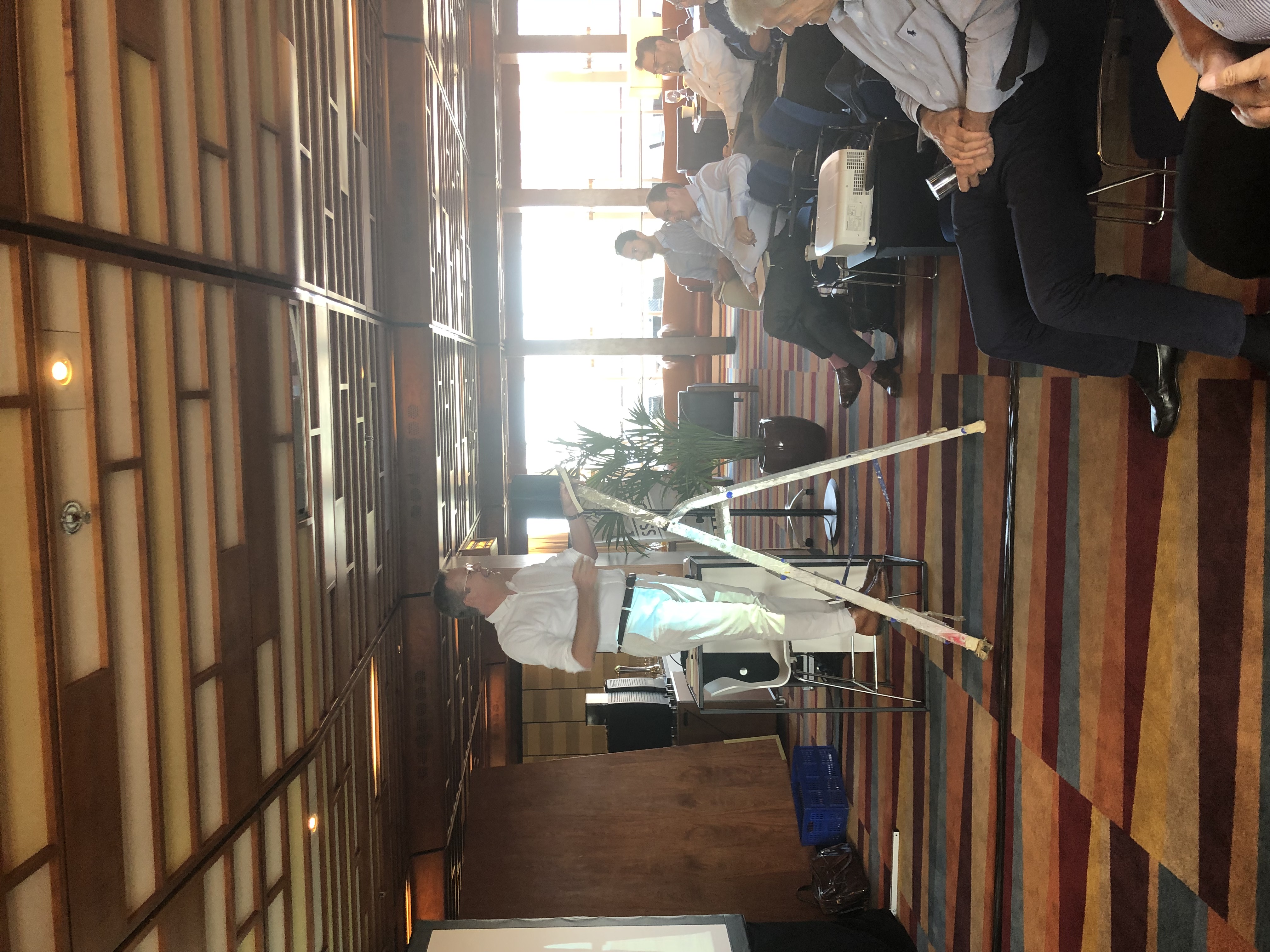 delivering a workshop
Charity & non-executive work
Global Executive Coach - International Committee of the Red Cross - ICRC (2014-present)
Executive coach for their worldwide leaders. Leaders who are selected to participate in the Red Cross' global leadership development program are entitled to some one-on-one coaching. To accelerate their development. Paul works with the Red Cross on this project since their start of the program in 2013. Paul has delivered coaching and consulting to the leaders in Pakistan, Yemen, Sudan, Philippines, Sri Lanka, India, Afghanistan, Congo, Kenya, Ghana, Haiti, Lebanon, Palestine, Israel, Libya, Tunisia, Jordan, Geneva Headquarters and some other countries.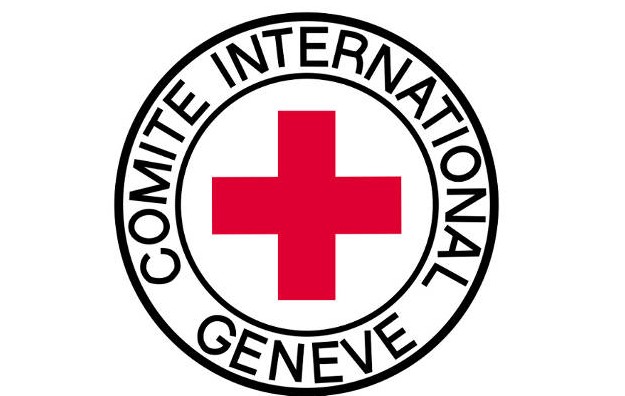 Thesis supervisor Masters in Humanitarian Leadership - University of Luzern, Switserland (2020-present)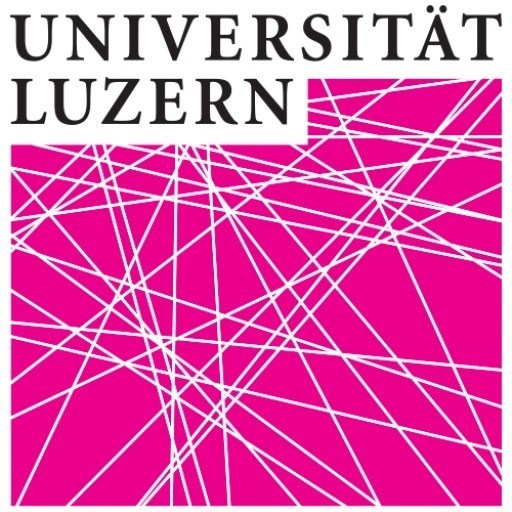 Industry and functional experience
General Management and c-suite
Finance & Administration
Human Resources
Working in matrix organizations
Fast Moving Consumer Goods
High tech electronics
Pharma
Non Governmental Organisations
Some current and past client relations
Royal Philips Electronics
Electrolux Professional
Maastricht University Medical Center
Zuyderland Hospital Heerlen / Sittard
Barry Callebaut Gourmet
Swinkels Family Brewers
International Committee of the Red Cross Geneva and worldwide
AholdDelhaize
Sol Group (Vivisol)
Media
Paul's work has been been featured by several media. Please find a selection hereunder.
We love to continue our conversation with you via social media:
Tweets by pauldonkers
'Paul connects easily to people, both at the individual level and in groups. With his empathic and analytical skills, he gets to the heart of the problem in a very short period of time. What is unique is that he is able to lead sessions with large groups and thereby positively influencing team dynamics.'
Doctor of Medicine & Member of the Board Liekele Oostenbrug
Zuyderland Hospital The Netherlands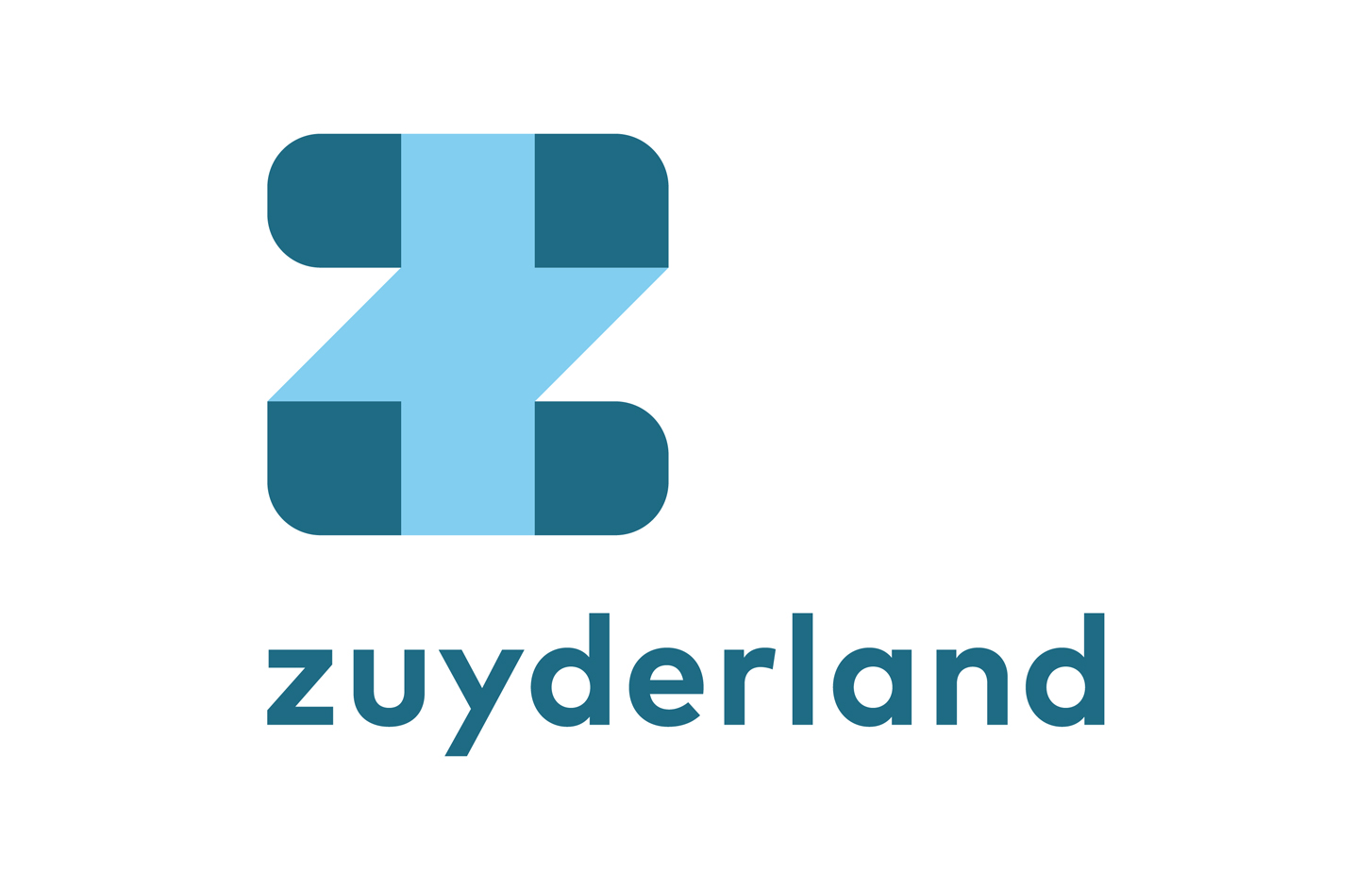 ---
'Paul has worked with our Leadership team to understand and sharpen the processes and dynamics of a real global player both in terms of business and people leadership.
Real great experience to work with him, getting challenged and inspired at the same time and feeling mentally empowered after each session @pauldonkers'
Esther Staskiewicz, Chief Marketing Officer
Member Global Leadership Team
Electrolux Professional



---
'Over the years Paul has coached several of my Management Team members towards better performance. Using robust, proven methodologies paired with his unique, personal and straightforward approach he successfully created sustainable effective behavioral changes. Step by step towards agreed development goals. You'd wish every manager has a coach like Paul.'
Ludo van der Poel
CEO Area UK, France, Ireland & Benelux, Vivisol group



---
"During a phase when our business was going through a crucial phase we hired Paul Donkers to work with some of our executive leadership members. Through his interventions and individual coaching we were quickly able to see results of the individual(s) involved. These interventions are very professional, fast and pragmatic with a strong feedback loop".
Lorette Roetenberg
DCS Global HR Director
DSM

(
www.dsm.com
)

---
"This journey has led a new position and to many new insights which makes me a richer person, business man and colleague."
Peter van der Kraan
The Netherlands
---
"Paul has made me aware of the skillful use of the different leadership styles and improved my managerial capacities. He contributed to strengthening my strategic visioning and ability to lead the change in complex environment and address human resources related challenges."
October 2016
Askar Umarbekov
Head of Delegation AFRICA  
International Committee of the Red Cross / Comité International de la Croix-Rouge

---
In my endeavor for a new job opportunity Paul was steady as a rock for me. He was a great navigator and keep me on track in exploring different directions. Paul is a real professional, provided structure, "peeled the onion" on what is really important for me but was also very instrumental in self-reflection which strengthen me as a business leader. With Paul's enthousiasm, ability to listening and sharp thinking he inspired me, provided self confidence in "selling" myself and energy to sail sharp and braving big waves to achieve my final goal. A great journey with a lot of positive learning's. Thanks.
Jelle Kroes Vice President Global Sales Forbo Flooring Systems

---
"In recent years I followed the executive coaching program which was really transformational for me. Paul is a driven and first class professional providing me very useful insights for further growth in my professional career. Besides that his personal style is very empathic and he is a great guy to work with. I would highly recommend Paul to anyone looking for very professional executive coaching."


Roel de Bijl, Chief Operations Offices at AVR Rozenburg
https://www.avr.nl/nl
---
"Helping talented people to look at themselves in the mirror in the right perspective, lies at the heart of the coaching work of Paul. Meanwhile, in the past years, he has successfully coaching thousands of people and helping them to use their talents in a more effective way."
Dr. Marshall Goldsmith. 
---
"Paul Donkers was my executive coach, while I worked in the Netherlands. Here, he helped me to develop as a leader. Paul's ability to listen, think out-of-the-box and communicate his advice in a smooth, yet powerful way, inspired me. It is valuable we are still in contact after my move to Norway. I can warmly recommend Paul as a business coach."
Lars Iggstroem, CFO IKEA Norway
(
www.ikea.com
)

---
"I have experienced Paul as a very open, accessible and seasoned professional with whom it's easy to build a strong relationship of trust. Within this context he manages to give you valuable development tools, but also the inspiration and comfort to recognize and trust your own compass and intuition. He is not afraid to confront, and does this in a very constructive and motivating way, really tapping into and guiding your potential to further grow as a person and business leader."
Jan Boers, Entrepreneur
(
jan-boers.nl
)