1st Train-the-mentor training 4 CIONET Europe
Last week, we delivered our first coaching certification training for new Mentors of CIONET. This is the largest European network connecting more then 5000 CIO's and their direct reports. The training is fully customized to provide new Mentors, experienced IT-executives, with the formation and the tools so they can start delivering mentoring programs to the members of CIONET. This new service will be launched shortly.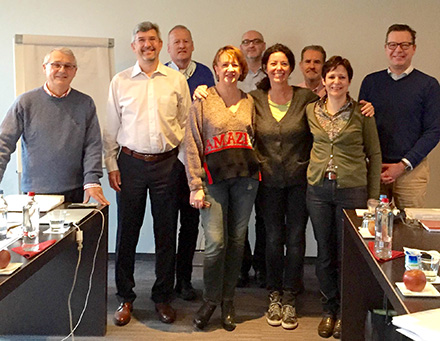 Participants joined us for the 3-day training. Mentors were coming from Spain, France, The Netherlands, Germany and Belgium. Rita Dreessen, Herman van Herterijck and Paul Donkers delivered the training. For more information on the work of CIONET, please
visit them here
.

---