Speakers' corner
With more then 100 years of hands-on executive experience in tèn company, we can help you to moderate your event. We serve as chairman or we can be your expert speaker to enrich your meeting. Our associates will be pleased to speak to your audience about their personal experience. We can also speak on all of the topics you can find in our library of weekly columns.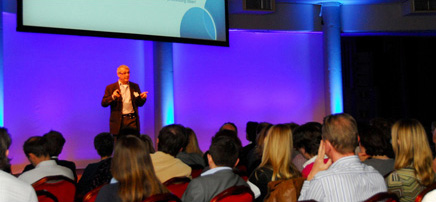 A Speakers' Corner is an area where public speaking is allowed. The original and most noted is in the north-east corner of Hyde Park in London, England. Speakers there are allowed to speak as long as the police consider their speeches lawful. Contrary to popular belief, there is no immunity from the law, nor are any subjects proscribed, but in practice the police tend to be tolerant and therefore only intervene when they receive a complaint or if they hear profanity.
---
"In light of a staff event we organized, we wanted to invite a speaker who could talk and present on Career Management in an informative and practical manner. I contacted Paul Donkers of tèn company who I see as a subject matter expert in this area. When discussing the idea he was thinking along and came with good suggestions on the contents and the form of the event. The Career Management event was a great success. It has had effect amongst our staff who still refer to the contents of this interactive presentation".
Julian v.d. Vaart, HR Executive in Europe for BNY Mellon
---