Assessment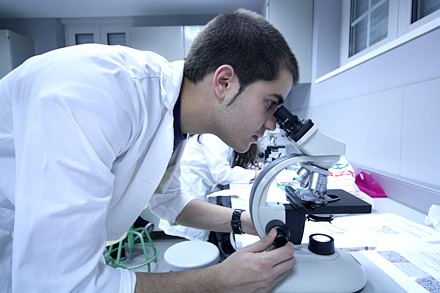 We use a suite of world class, statistically proven assessment instruments to support the insights of our clients and their leadership teams. Our consultants are externally certified by our assessment suppliers to use their assessments. In our firm, we use four different assessments. Our suite of assessment instruments is very different than the average you will get in the market, for five different reasons:
through it's semi-ipsative questionnaire design for the MRG assessments. It's unique format makes it very difficult for respondents to unconsciously affect or manipulate results, leading to more meaningful insights and a deeper understanding
extensive research base of our partners
the size of the norm groups we use (over 1.2 millions real leaders worldwide),
it's availability in many languages
not overly simplified results about people. For instance brought back into colors or numbers. But honoring a leader's complexity
Out of many suppliers, we have chosen for the following assessments partners to support the growth and success of our clients.
Leadership Effectiveness Analysis 360 degree™ by Management Research Group
Feedback on the effect and the perception of current leadership behavior, is absolutely critical for a leader to grow to the next level. We use the LEA for a 360 degree view on perceived leadership behavior from every angle; self, bosses, peers and direct reports. Designed around 22 characteristics of effective leadership behavior. Our 360º assessment proves to be a very actionable approach for development. For more information on this assessment, please download our one pager research abstract
here
.
Hogan Dark Side Assessment™ (a.k.a. Hogan Development Survey) by Hogan Assessments
55 - 75% of all leaders are likely to derail at some point in their career. The Hogan Development Survey (HDS) identifies personality-based performance risks and derailers of interpersonal behavior. These derailers affect an individual's leadership style and actions. If these behavior patterns are recognized, however, they can be compensated by development and coaching. We use this powerful instrument to look at the dark side of personality. For more information on this assessment, please download our one pager research abstract
here
.
Personal Directions™ by Management Research Group
This assessment gives profound insight in what drives people at their deepest level. As a result, it provides tangible feedback how people see themselves in important areas of their life. When used for development, it's a powerful coaching model for managers to build on the drivers of team members. For more information on this assessment, please download our one pager research abstract
here
.
Sales Performance Assessment™ by Management Research Group
This assessment is a powerful offering that helps create a high performance sales force that will drive business growth. MRGs' research studies on sales performance indicate there is no one "right" way to sell. Top performers differ depending on their industry, company, geography and role. While sales performance is highly influenced by external factors, our model of measuring 18 Sales Behaviors and 6 Sales Drivers provides insight into individual performers and collective teams. In our firm, we use a European norm group of more than 2400 sales professionals as the benchmark. For more information on this assessment, please download our one pager research abstract
here
.
"The Personal Directions program en the one-on-one conversations with Paul (Donkers red.) were very useful and insightful! He quickly knew how to get to the heart of the matter. The result was that all the pieces of the puzzle came together. For me, it made clear which steps I had to take and to clearly understand to work on which characteristics and pitfalls to allow me to develop myself further in my professional career."
Dr. Boukje de Vries, LUMC Leiden, Nederland
oktober 2014

---
​'​With this message I would like to thank you and ​ten​ ​c​ompany for your effective coaching during my Humanitarian leadership Management School​ (of the Red Cross, red.)​.
Our exchanges have been of an important added value on the way see myself, the way I interract with others and the way I achi​e​ve expected results. The outcome of my Individual Directions Inventory has brought me to a point where I consciously consider where to rely on my inner resources and where to seek other's ​s​trong points and qualities. I somehow did this before intuitively. Today I do it consciously, I manage it and find it more effective. More efficient.
I am happy to have added a new tool to my toolbox in my search of excellence.
I thank you for your leadership!​'​
Aribani Ibachi
​International Comite of the Red Cross

---
"As a young, relatively small company in a highly competitive marketplace, we invest heavily in the development of our people in general and our senior management specifically. From that perspective we have asked Paul and his team to pilot a 360 assessment process and coach one of our senior leaders. This as a try out for further use.
As this 360 assessment and the related introduction and follow up was new for us, Paul and his team focused on a very professional introduction in the organization, interviewing all key stakeholders, communicating openly and transparent about approach, throughput time and outcome and consequences. This shaped already a good platform for success in this pilot case but also created trust and commitment in the organization, which was key for further use in the future. The pilot itself brought all the desired outcomes. The perfect match between incumbent and coach was certainly one of the key success factors.
As a result, 360 and related coaching is well accepted as a professional instrument and the pilot led to significantly improved performance of the individual."
Marcel Voets, Senior Vice President Human Resources, TomTom International



---