Sasja Spiertz
associate
"My drive is to help business leaders blossom and grow within their company, both personally as professionally. Finding one's unique strength and capitalize on that to build value for their business and for them to thrive, is my passion."

Defining a vision and strategy to innovate and grow a business with a team is what I do best. Enabling breakthroughs by implementing disruptive business models and developing people is what makes me tick. Guiding (new) business owners/leaders to find their potential is very energizing to me.
Thus I work with business leaders on their business plan and how to implement it. It's a combination of strategy and execution. Sometimes we need to fin the why, in other cases the why is clear but support is needed in how and what and in other cases it might be more the process to actually get there.
Being active in a technology oriented company is what suits me, where I have a special interest for products, services and processes in the medical field.
This personal interest has been there from the beginning and I'm happy to say my experience has been both in developing new products as well as guiding leaders in finding their true potential in the medical field and beyond.
Since 2013 I have been active both as interim manager and as business coach, for organizations which are medically driven, such as hospitals as universities, but also in technically and service oriented businesses.
As a creative, business driven professional I generate value by identifying, developing and delivering on new business opportunities and exploring new technologies and market leads with attention for detail.
I always enjoyed leading and working with and in cross functional teams in international companies and managing businesses with having P&L responsibility.
In both multinationals/stock exchange listed as in privately owned, family held businesses as well as in managing a start-up, I've shown my competences to build and develop an entity as well as develop people by coaching.
My entrepreneurial spirit has always been prominent, both as 'Intrapreneur' within multinationals DSM and Philips as well as being entrepreneur as founder of Femiscope (developing medical device) and as a self-employed business coach and interim manager.
I live in the south of the Netherlands with my dog, enjoying a burgundy lifestyle, regularly going out for diner or entertainment.
Walking my dog, being active in yoga en running are some of my routines to compensate for that and which I very much like to do, next to broadening my horizon by reading books.
Seeking out holiday destinations where I can be active in diving, skiing, sailing gives me great feeling, combining this with exploring islands and cities, soaking up the local culture, habits and food.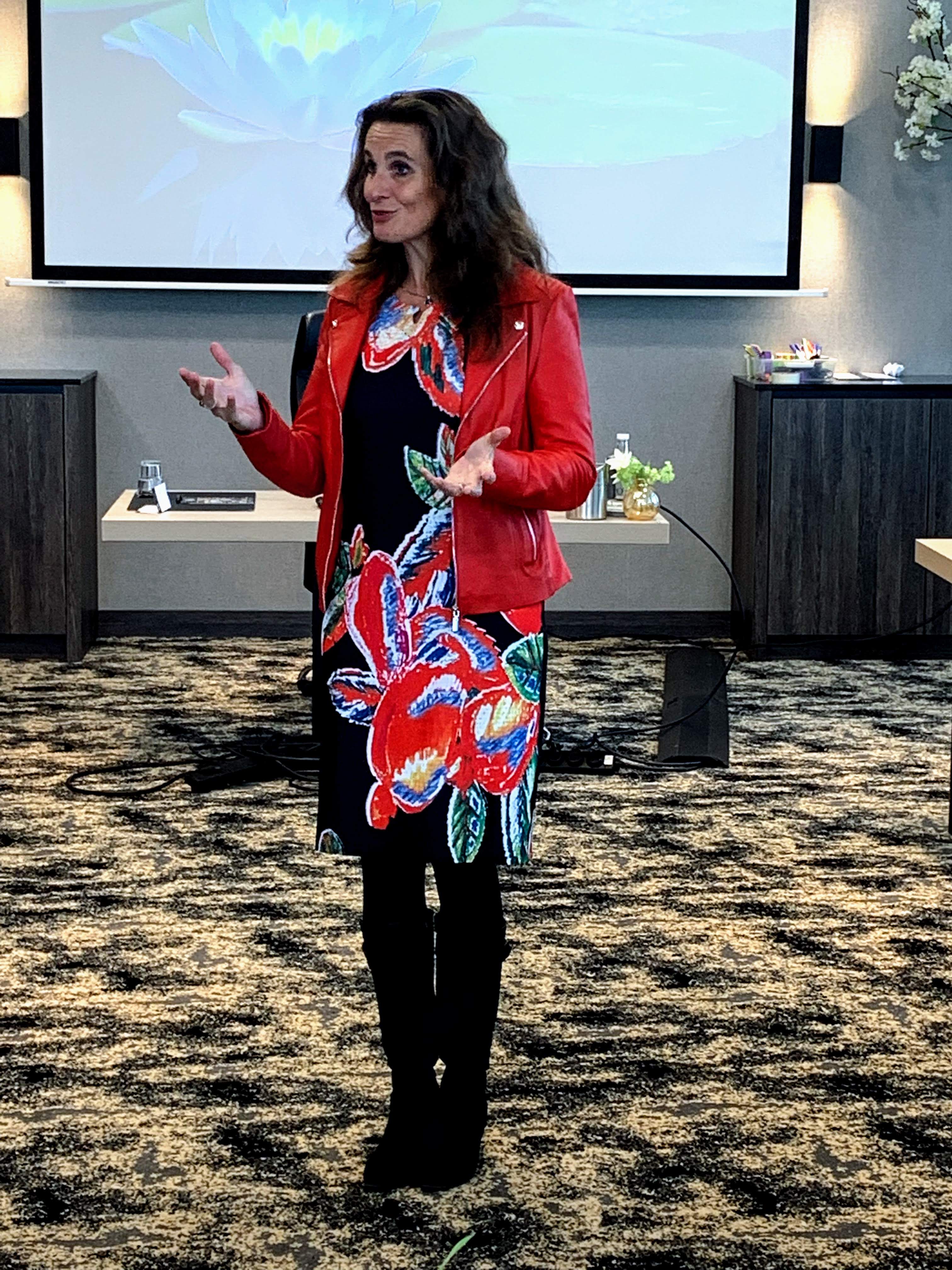 Education
Life long interest in picking up knowledge, both on competences as on personal drivers and wellbeing
Master of Business Administration

Master of Physics

Rheology major

Clinical Physics major

IDI™ & Personal Directions™ from Management Research Group (Portland/Dublin 2019)
LEA 360 degree Strategic Leadership Development from MRG (Portland, August 2019)
Languages
Dutch, mother-tongue

English, full professional proficiency

German, advanced
Charity
Kiwanis Land van Gulick, Sittard-Geleen, a worldwide organization w.r.t. fundraising and projects with motto: "serving the children of the world", focussing on local support for children.
member for over 10 years

president in 2017/2018 and 2018/2019
Experience - International, Corporate and Multinational
Royal DSM, 6 years. 

Several business management and director roles as well as project advisory roles towards the board. As business manager I've had the P&L responsibility of 65-350 M. €.
Royal Philips Electronics, 9 years. 

Several global and international managerial roles, from development to marketing and sales.
Experience - SME (technical & medical)
Spirotech, 2 years, as interim marketing director

Femiscope, 3 years, start-up as founder, co-owner

other SME's

 
Experience - Health
Maastricht University Medical Center

Zuyderland Medical Center
Areas of Experience - Type of functions and levels
CEO

Business Manager

Managing Director

Marketing Director

Global Marketing Manager

Sales en Marketing Manager

Business Development Manager

Platform Manager

Project Manager

 
Areas of Experience - Type of companies
Multinationals

Large family owned businesses

Matrix organisations

Small and medium-sized enterprises

Start-ups
Areas of Experience - Type of industries
Automotive

Avionics

Bulk Chemicals

Electronics

Healthcare

Heat Ventilation and AirConditioning

Medical Devices

Pharma

Semiconductors

Services

Software
Areas of Expertise - Type of role
Strategy definition and execution

Redefining company structure

Team building

Leadership development

Program and project management

Executive coaching
Areas of Expertise - Type of functions and levels
CEO

Managing Director

Medical Specialists