Phil Bettley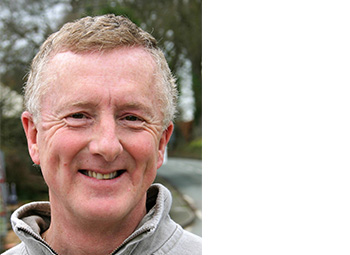 Associate partner

I have a passionate belief in the power of people, confident that their capability can always be unlocked. This usually requires skilful leadership and appropriate engagement programmes, tools and techniques. Over the years, I have perfected a framework for achieving just this and channeling engagement into performance.

My integrity is my driving force. I believe in adding value and attacking waste, wherever it occurs. I prefer to build strong close relationships with senior stakeholders and become a trusted advisor and partner during assignments.

Professional profile
I am an internationally experienced senior business consultant with expertise in leadership, strategy execution, continuous improvement, change management and people engagement.

After leaving university, the first 14 years of my career were spent in the printing industry as part of a UK FTSE top 100 company where I managed 4 factories using the principles of TQM. I was asked to join a team in the Corporate HQ to help implement a global culture change and CI initiative and later headed up the programme as Group Director of Quality, reporting directly to the CEO. This covered 21,000 people in 12 different countries, achieved 8 figure savings and changed the lives of many.

In 1999 I joined the company which was helping with that programme and spent 18 years assisting a wide variety of organisations to change their culture and improve performance.

On 31st March 2017 I established Outlook Consulting Limited, to enable me to focus more on client needs. Since then I have also been associated with tèn company, working with clients such as Johnson & Johnson and Nuscience.

External interests
I run a smallholding with my wife in Wales and play a significant part in the local community. I am a local Councillor and also help organise the village agricultural, horticultural and craft show every year.

We have two adult girls, four grandchildren, thirty sheep and three parents all of whom need occasional care.